Ensemble Francaix 
Postcards
THURSDAY 22 JULY | 1:30 PM - 3:30 PM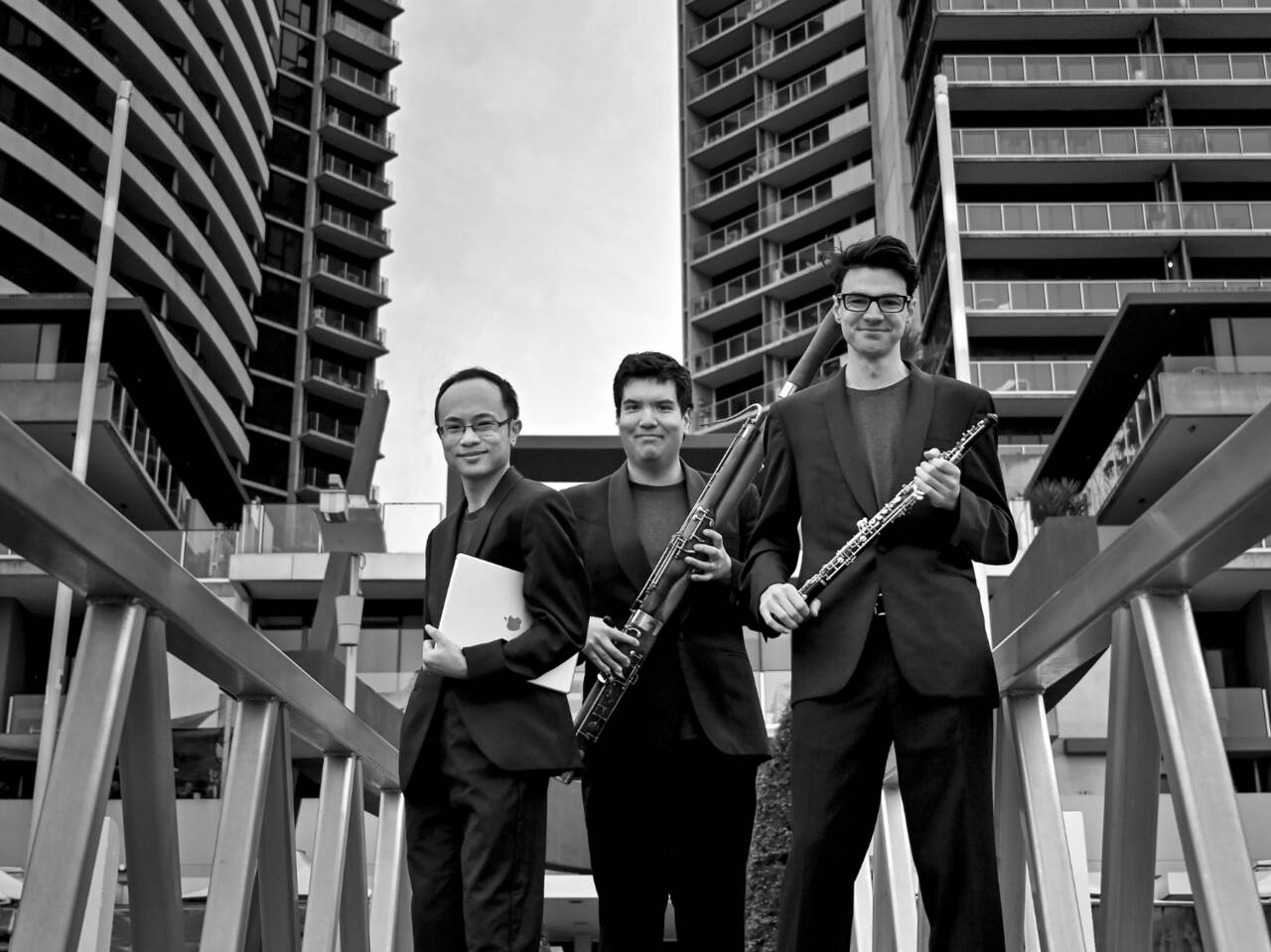 Emmanuel Cassimatis: oboe
Matthew Kneale: bassoon
Nicholas Young: piano
RAVEL Pavane pour une infante défunte
GREENBAUM Seeing Earth
WHITNEY Postcards
POULENC Trio for oboe, bassoon and piano
One of Melbourne's most exciting young groups, Ensemble Francaix combines oboe, bassoon and piano to create dynamic, exhilarating performances. Claude Rostand once remarked "In Poulenc, there is something of the monk and something of the rascal." His trio is no exception and makes for a delightful contrast to the serene beauty of Ravel's divine Pavane. Two new works were composed for this ensemble by Greenbaum and Whitney.
Recital followed by afternoon tea

Full Price $45
Concession $40
Student $32
Searching Availability...